Hi, I'm Amy.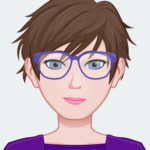 I am a Mom.  I have MS.  And there is more to the story,
I'm happily married to Tim, the love of my life and my best friend.  We have 2 boys, Jason and Dylan, and we live in Raleigh, North Carolina.  I love being the only girl in Boyland.  I am their Queen.
I turned the big 5-0 in May.  On the one hand, I see the other parents at school functions and feel old.  On the other hand, I get updates from classmates whose children are graduating from college and feel young.
On March 15, 2002 I was diagnosed with multiple sclerosis.  Beware the Ides of March indeed.  It started out as relapsing-remitting (or, as Tim calls it, remitting-repulsive), which meant that my symptoms would come and go.  I had to make certain life changes so that I could handle the fatigue and other symptoms.
Now, my MS is classified as not active secondary progressive (SPMS).  That means that I'm not having attacks, but I'm also not completely recovering between attacks.  I have MRIs annually, and my last two have shown no changes in the past two years.
Statistics show that 50% of people go from relapsing-remitting to secondary progressive within 10 years, and 90% within 25 years.  There are different levels of progressions. My left leg and left hand are weak, and I have to use a rollator (rolling walker) to get around.  My rollator is purple and named Violet.  My vehicle names come from movies, so her name comes from Willy Wonka and the Chocolate Factory – Violet, you're turning Violet, Violet!  
I'm not the only one in the family with chronic conditions.  My younger son Dylan has ADHD and a tic disorder.  So in addition to coping with my own neurological issues, I've got make sure I'm addressing his needs while also being a good mom to his older brother.
No matter how I'd like to define Amy, I always have to include being a mom, having MS, and having a son with a tic disorder.  But my story doesn't stop there.  And hopefully, the story doesn't end for other parents, whether you're dealing with chronic diseases or not.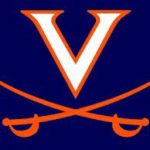 I love sports.  Our family has firm ties to the Atlantic Coast Conference, so we're huge college sports fans.  I graduated from the University of Virginia and got an MBA from Wake Forest.  Tim graduated from the University of North Carolina.  Basically, the only thing we can agree on is cheering against Duke.  On the professional side, I cheer for the Carolina Panthers, Carolina Hurricanes, and the Baltimore Orioles (because I was born in Baltimore).
I also play fantasy sports.  You pick players from any of the teams and earn points for those players' individual performances.  I started out with fantasy football (NFL).  At the height of my addiction, I was playing fantasy NBA, MLB, hockey, NASCAR, and golf.  Now that I'm balancing out my life, I don't play individual fantasy leagues anymore.  I still fill out my NCAA Tournament bracket each year.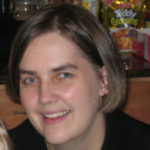 I had dreams of writing The Great American Novel.  Instead, I went to the exact opposite of the spectrum and wrote flash fiction (under 200 words).  I've had a couple of pieces published online and was an associate editor for an online magazine.  I also published online satirical reality TV show summaries for everything from Survivor to Joe Schmo.
I'm looking forward to exploring the crazy, unpredictable worlds of parenting and chronic illness with everyone.