This blog is an exploration of three ideas:
Loving and caring for my children so that they don't become self-centered serial killers

Thriving with MS – not just surviving

Carving out an identity that's more than just being someone's mom or someone with MS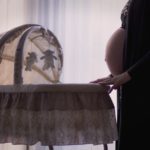 Before I had kids, I told people I just hoped I wouldn't raise serial killers.  I didn't want to be that mom interviewed on a news show saying, "But he was such a nice boy…"  I know, I set the bar low.  
Now that I have two boys, my updated goal is to raise young men with the character and skills to positively contribute to society.  As they approach their teen years, I sometimes wonder whether I should go back to the lower bar.
It's challenging enough to be a parent these days.  If one or both parents have a chronic disease, the challenge becomes even more complicated.  For those of you with MS or another chronic condition, you can understand that it's hard trying to care for others while you're dealing with your own extra challenges.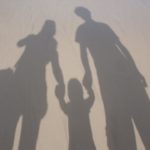 If your child has a chronic condition, then parents are faced with the incredible challenge of addressing the chronic needs while still giving their child the freedom to grow and thrive.
For parents whose families are not dealing with chronic illness, there's still information here for you.  All parents can find common issues that we're dealing with.  And it doesn't hurt for you to walk a mile in someone else's shoes.  
I'd like to point out two important aspects of that explorations:
I will occasionally bring up political issues.  Families are impacted by a number of political issues, and they cannot be ignored when discussing parenting and health.  I am a registered Independent

(we call it Unaffiliated here in NC)

.   If you join the discussion, please debate the topic and do not attack the people expressing their opinions.
I am a Christian.  Once in awhile, you'll see me make references about my faith.  I'll just mention my faith to offer perspective on who I am.  I have no intention of forcing my beliefs on anyone.  One of my guiding principles is to treat all of my neighbors with love and kindness, and you are all my neighbors.
For me, MS Mom boils down to community.  Let's build one where we can all share, learn, and give advice.